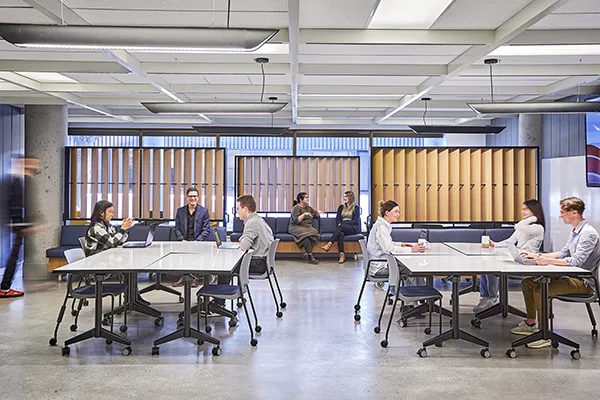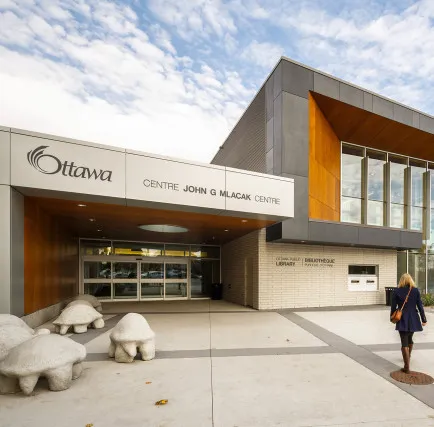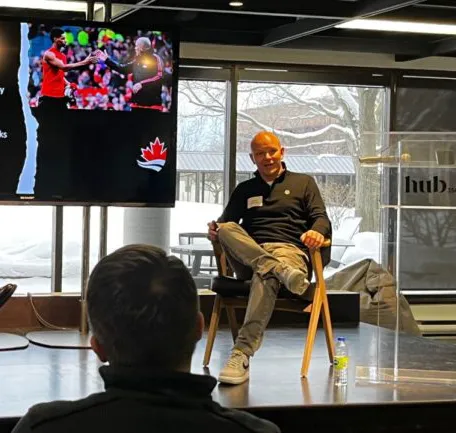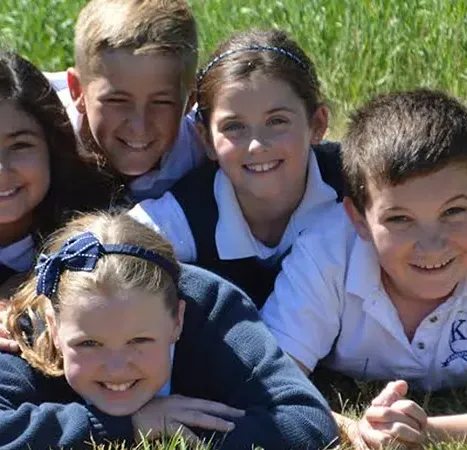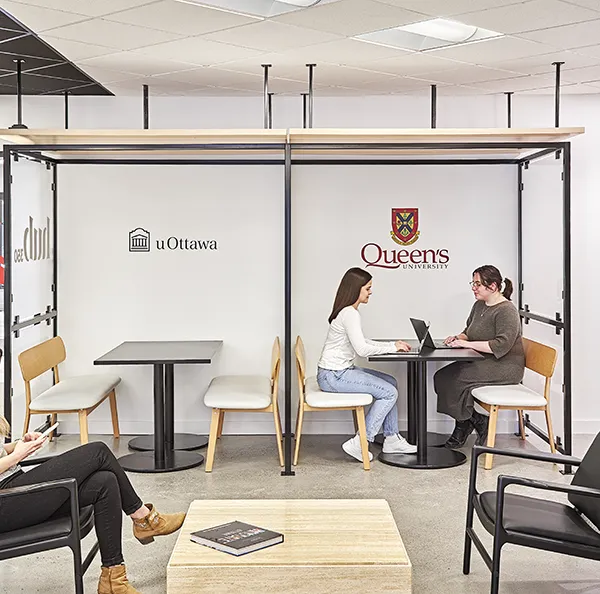 Post-secondary institutions
We are proudly partnered with four Academic Anchors leading the Academic Pillar at Hub350 to support and acquire top talent for KNBA member companies.
Two of our Anchor Academic Partners, Carleton University and the University of Ottawa, occupy their own research, training and collaboration spaces at Hub350 including studios, meeting rooms, a café and garden terrace where faculty, staff and students can connect with companies on site.
This growing list of post-secondary institutions have also soft-landed in the technology park through our Hub350 Partnership Program:
To learn more about our Hub350 Partnership Program, please contact Julia Frame, Director of Partnerships at julia@kanatanorthba.ca
School boards
Kanata North's education system offers a range of enriching options to suit students of all ages – from kindergarten to grade 12, post-secondary, continuing education and childcare. Find the perfect fit for your family. Kanata North has two school boards. Navigate the links below to help you and your family make the right decision.
Childcare and pre-schools
Choosing childcare is a big decision for families. Luckily, there are many options in Kanata to consider when selecting a healthy, diverse and supportive environment for your child. Check out these handy links for more information.
Peacetree Montessori School
Elementary and secondary schools
The elementary school system is divided into three groups; elementary (Kindergarten to Grade six), junior high school (Grades seven to nine) and high school (Grades 10 to 12). Kanata North has a wide network of Kindergarten to Grade 12 (K-12) schools to choose. Here is a handy reference list with links:
Private Schools
Separate from the public school system, private schools have higher tuition fees and typically offer specialized programs. Four private schools in Kanata North offer world-class options and an opportunity for exceptional student enrichment. Learn what these programs have to offer:
Libraries
Public libraries can support lifelong learning with resources, spaces and networks where people can share their experiences, insights, and passion for knowledge. The Beaverbrook branch of the Ottawa Public Library features two public meeting rooms, as well as numerous small rooms for group work. There is an expanded children's area, increased seating, and a book store. Check it out!
Historical Sites, Landmarks & Museums
Kanata North and the surrounding area is steeped in history. Explore and learn more at these local landmarks and museums.
Timm Farm Ruins
Lime Kiln Ruins, Lime Kiln Trail
NSC Lighthouse
Pinhey's Point Historic Site
Diefenbunker: Canada's Cold War Museum
Events
The KNBA events calendar is packed throughout the year with exclusive membership events and public activities to welcome the wider community to learn and stay connected with Canada's largest technology park. Check our calendar regularly for details on upcoming events.